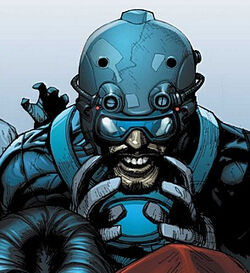 The Wizard was a boys' story paper published by DC Thomson from 22 September 1922 to September 1963, when it was merged with The Rover.
Features included "Wilson the Wonder Athlete", starring William Wilson, born in the 18th century but who trained his body to such a level of perfection he lived to fight in the First World War, and "The Wolf of Kabul", about a British spy in Afghanistan. Dudley D. Watkins provided illustrations in the early issues.
It was relaunched as a comic on 14 February 1970, and continued until 10 June 1978. Artists who contributed include Carlos Ezquerra, who drew strips such as "He Was Only a Private Soldier", "The Lancers From Lost Valley", "Strongbow", "Chained to his Sword" and "Simon Gaunt", and Dave Gibbons.
External links
Online reference
Community content is available under
CC-BY-SA
unless otherwise noted.